full width paragraph
Storm Warnings & Terms to Know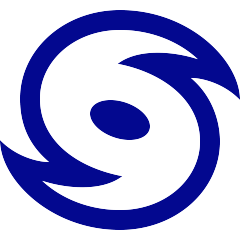 Hurricane Watch
Hurricane conditions are possible in the area. Watches are issued 48 hours in advance of anticipated storm-force winds.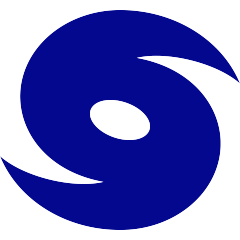 Hurricane Warning
Hazardous conditions are imminent. Warnings are issued 36 hours in advance of anticipated hurricane conditions.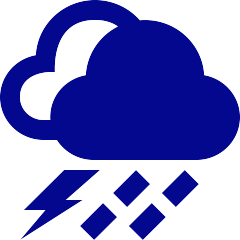 Rain Bands
Bands coming off of a hurricane that produce severe weather conditions, such as heavy rain, wind and tornadoes.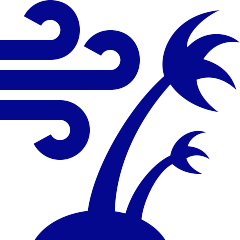 Eye Wall
The area surrounding the eye contains some of the most severe weather of the storm, with the highest wind speed and heaviest precipitation.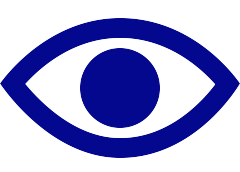 Eye
The mostly clear center of the storm that arrives with calmer conditions. The eye passing over you signals that the storm is only half over.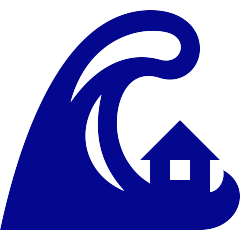 Storm Surge
An abnormal rise in ocean waters caused by strong winds in a hurricane or tropical storm. It floods mostly coastal areas, but can reach up to 30 miles inland.
Generator Safety
We do our best to make sure your electricity is reliable, but sometimes nature can critically damage our power lines and poles. Hurricanes, thunderstorms and high winds can cause unexpected and lengthy power outages.
A generator can be a great tool if you ever find yourself without power. However, despite the many benefits generators provide, they also come with some dangers. Please keep these safety tips in mind when you use your generator.
Never connect a generator to the electrical system in your home.  If you want your back-up generator connected to your home, you must have a qualified electrician properly install a generator with a transfer switch. Without a transfer switch, the generator could backfeed into SPEC's electric grid, which could electrocute servicemen who are trying to restore power to your home.
Use heavy-duty, outdoor-rated extension cords. Use extension cords to connect appliances to the outlets on your generator. Ensure any extension cord you use has a three-prong plug and is free of damage. It should also be rated for outdoor use.
Don't overload the generator. Turn your generator on first, and then start connecting appliances to it one at a time. The appliances you're powering should not reach a higher wattage than the power rating on your generator. Overloading the generator could damage your appliances, or worse, start a fire.
Do not use generators indoors. Generators release carbon monoxide, a colorless, odorless and deadly gas. Generators must be placed outside, with three to four feet of clear space on every side to promote proper ventilation.