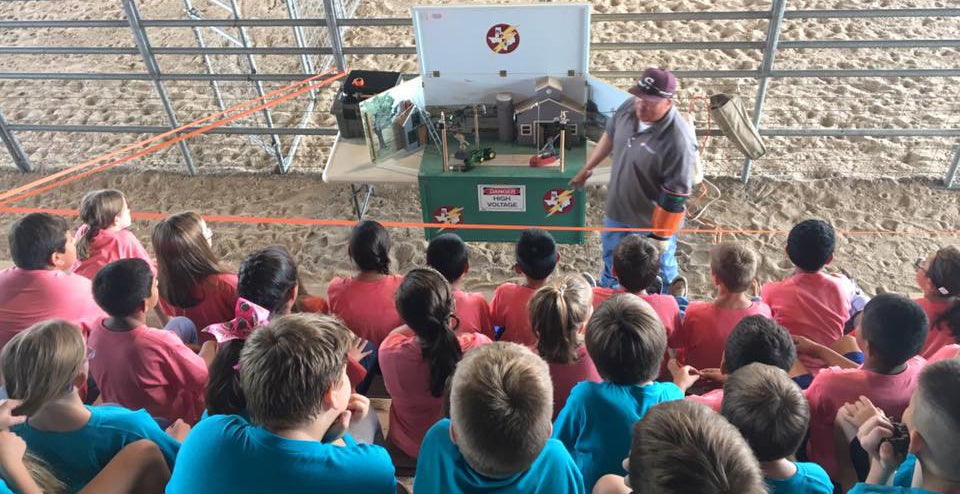 It's important that our youngest members know about electrical safety. That's why we offer an electrical safety demonstrations just for kids. The fourth-grade level school safety program is designed to promote electrical safety at home and at play. Our display shows off real sparks and the dangers of electricity in an effort to effectively teach kids to stay safe around electricity.
We offer our elementary school safety presentation at AG days, which are held each fall in San Patricio, Beeville and Live Oak Counties. We're also happy to visit local schools to give our safety presentation to classes as requested.
Want more information? Give us a call at 361-364-2220 or email pr@sanpatricioelectric.org.